Here we are in week 14. We are just a few days away from Christmas and almost to the end of this challenge. What is my final challenge for you? Here it is… your challenge is to find the JOY.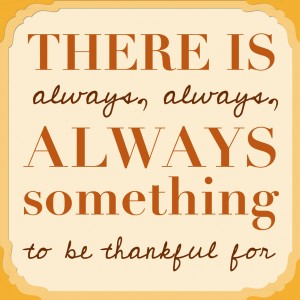 As we all know, the holidays can be stress filled. We are rushing to get it ALL done. We are baking, shopping, cleaning, wrapping, cooking, mailing and more! OH MY!
Well, probably by now (14 weeks or so into our challenge) you figured out that I love JOY. I love the word. I love the feeling. I love the idea. Joy brings me…well..brings me JOY So this week, that is YOUR challenge…FIND…. THE….. JOY!
I once read this little quip and thought I'd share it with you today…A young girl was walking down the street and pointed up at the sky. "Look, an Angel!" she yells. A passerby laughs, "You fool, that is only a cloud." How wonderful it would be to see Angels where there are only clouds. How sad it would be to see clouds where there are Angels. So, look for the Angels, find the JOY, pray for peace, delight in the ordinary, and enJOY this season of anticipation.