Growing up in a big Italian, Catholic family we would always t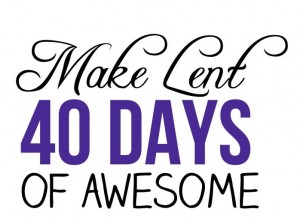 alk about what we were going to "give up" for lent.  Each year I would try my best to give up… chocolate (nah, didn't work), bread (darn, it was hard) and all sorts of other things.  As I got older and started in the Presbyterian church, I learned that instead of giving up things, I could add special things to my 40 days… But I still always found myself "giving up" things… Actually, 3 years ago I gave up diet coke, and to this day, I hardly EVER drink it.  So that was good.
This year though… I felt compelled to do something really different.  really meaningful, intentional, something I could do daily to connect to the people I love.  So I came up with this new idea.
Every single day in Lent… 40 days!!!  I took the time to HAND WRITE a letter to someone who has been an important part of my story.  EVERY day!  Let me tell you a little about this lenten undertaking… First, I went to the post office and bought 40 stamps.  Then I went to the store and bought 40 cards.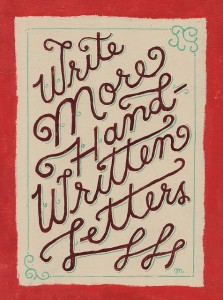 Then I sat down and started brainstorming who I would send my letters to.  I decided to take a look at all the different parts of my life, and look where God has blessed me with different, amazing relationships.  I started with my childhood friends, then my college people, then my JVC people, then my MOMS club people, then my church people, then my neighborhood people (Garden Oaks, Montgomery & Spring), and of course my family.  Each day I would take a moment to pray for this person then I would write a letter of thanks, gratitude, and love.
It was by far the best way to spend 40 days leading up to the biggest act of LOVE there is.  I enJOYed this Lenten season so much.  It was such an honor to recognize different people in my life.  I had so much fun.  And the funny part is… I am the WORST hand -writer!  It makes my hand cramp, my writing is not very legible, but I didn't care.  I was so excited to know that on the next 40 days, people would walk to their mail box and find amongst the piles of bills and junk mail, one little hand written letter that said you are important to someone. Y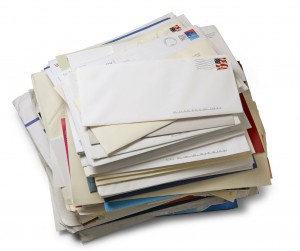 OU have made a difference.
Obviously there are more than 40 people I love and would want to thank, but they will have to be part of Lent 2016 🙂  as I hope to make this a new tradition.
I'm not going to lie, although it was a huge project to commit to daily, (including the 7 days I was on spring break in California~ I still wrote my daily letters), I'm proud to say I did it…and I'm a little glad I'm done for a while 🙂  haha.