C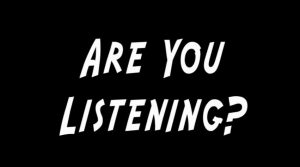 ontinuing our challenge of being more MINDFUL when our minds are FULL ~ I bring you week 4… This week I challenge you to be mindful in what you are listening to.
Being a somewhat outgoing, crazy, busy mom/wife/woman/friend/coworker etc. the "noise" around me gets so loud. Sometimes life is just so dang noisy. Not to mention all of the shouting that goes on inside my head "why did you do this?" "why didn't you do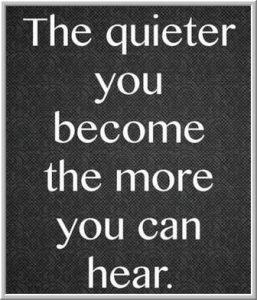 this" "do you think that was ok" blah blah blah.
This week our challenge is to shut it all down and LISTEN. This week I challenge you to not listen to the chatter in your head, but do listen to your heart. To your soul. To your spirit. Listen for love. Listen for acceptance. Listen for kindness. Listen for hope.
LISTEN to all that this world is trying to silently speak to you. It's that simple. Slow down and LISTEN to what your life is trying to tell you, show you, bless you with.
Comment below on what you hear this week.  Is it words in a song speaking to you? Is it the laughter of your children calling to you? What do you really hear when you focus on THIS moment…???